A number of raised oak sleeper beds were constructed for the planting up of plants and herbs. We also laid India sandstone paving.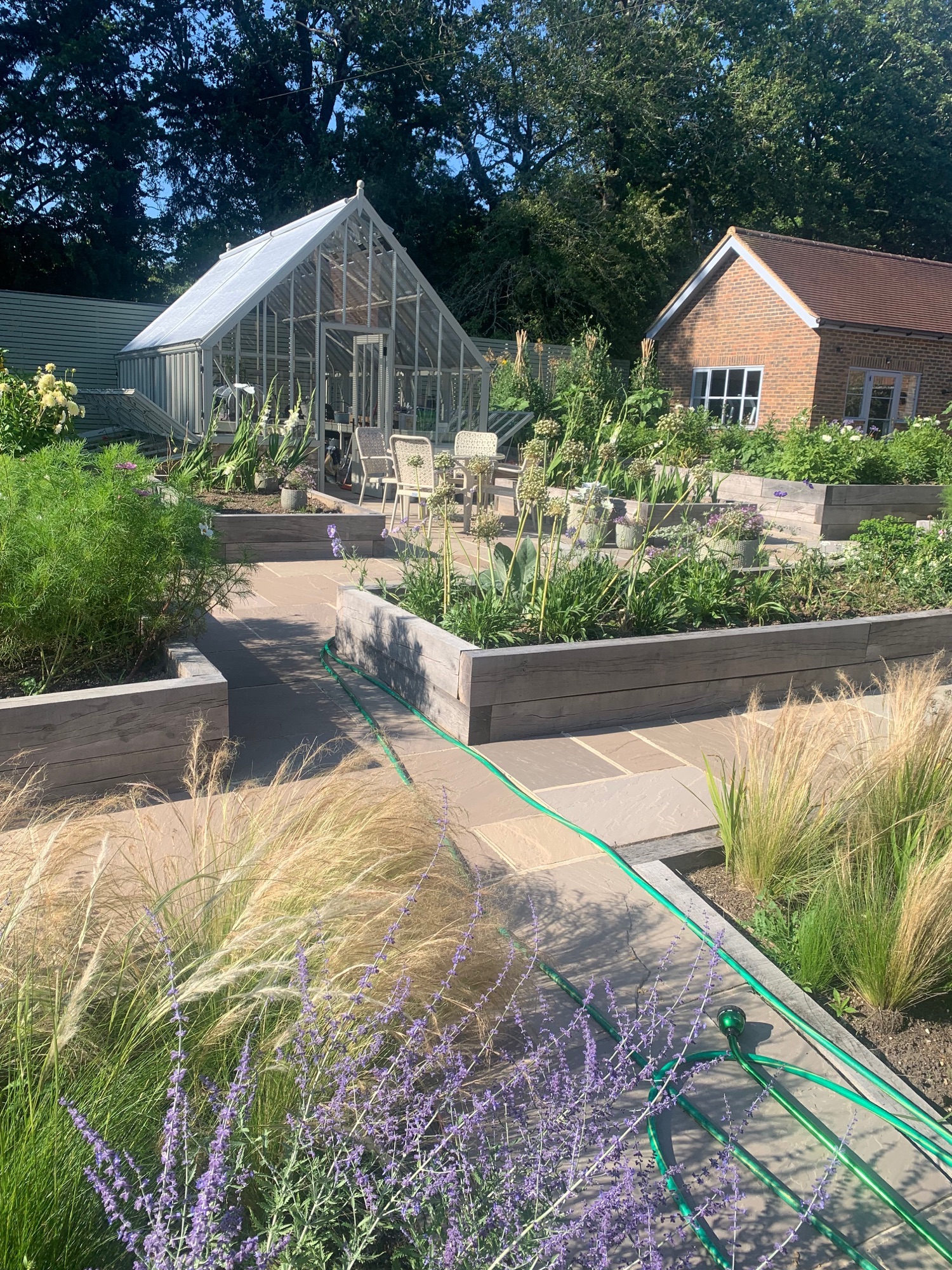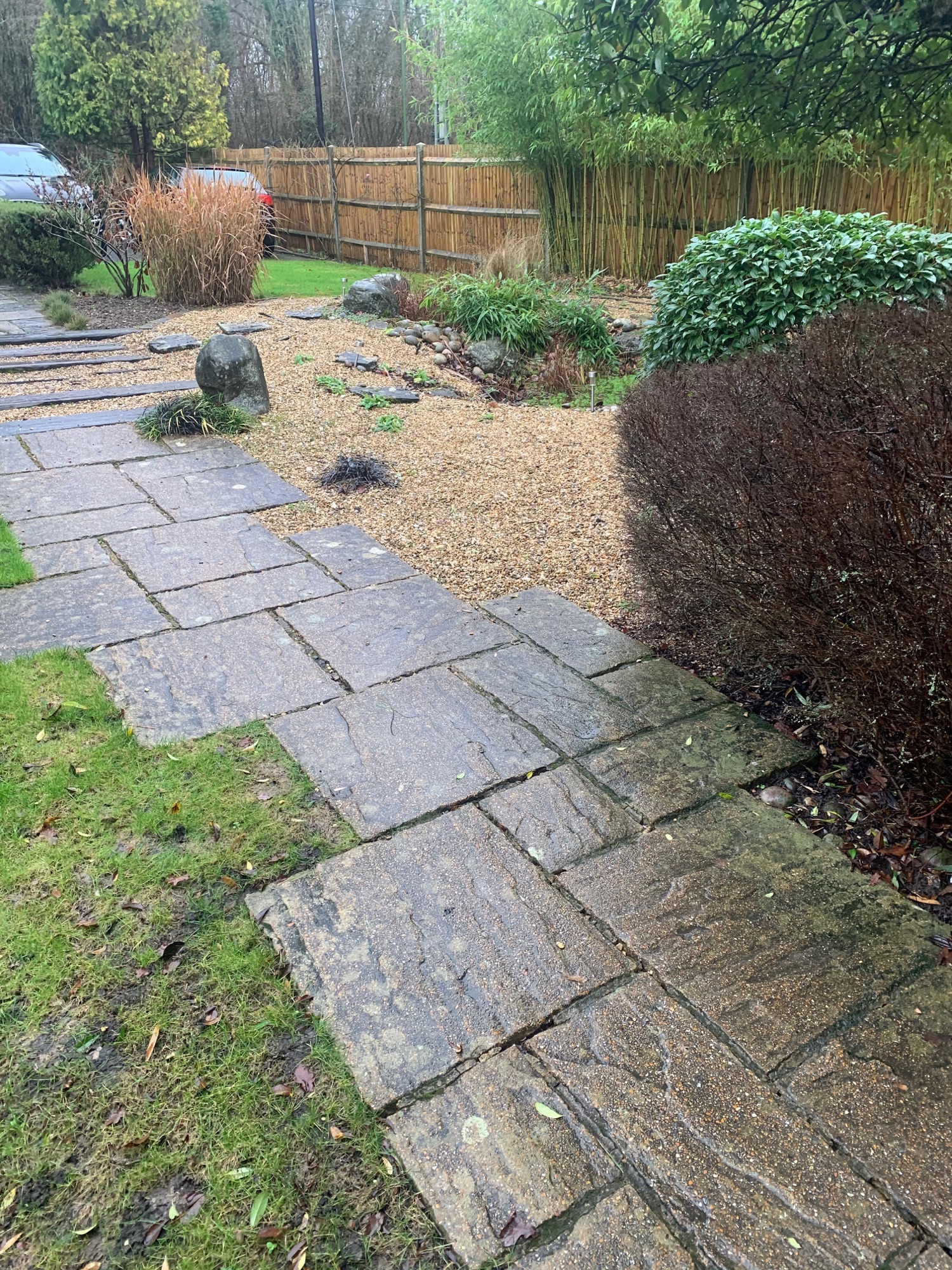 The client wanted a revamp of their front garden. Existing paving and lawn was replaced with Indian sandstone with decorative gravel, a raised step and artificial grass.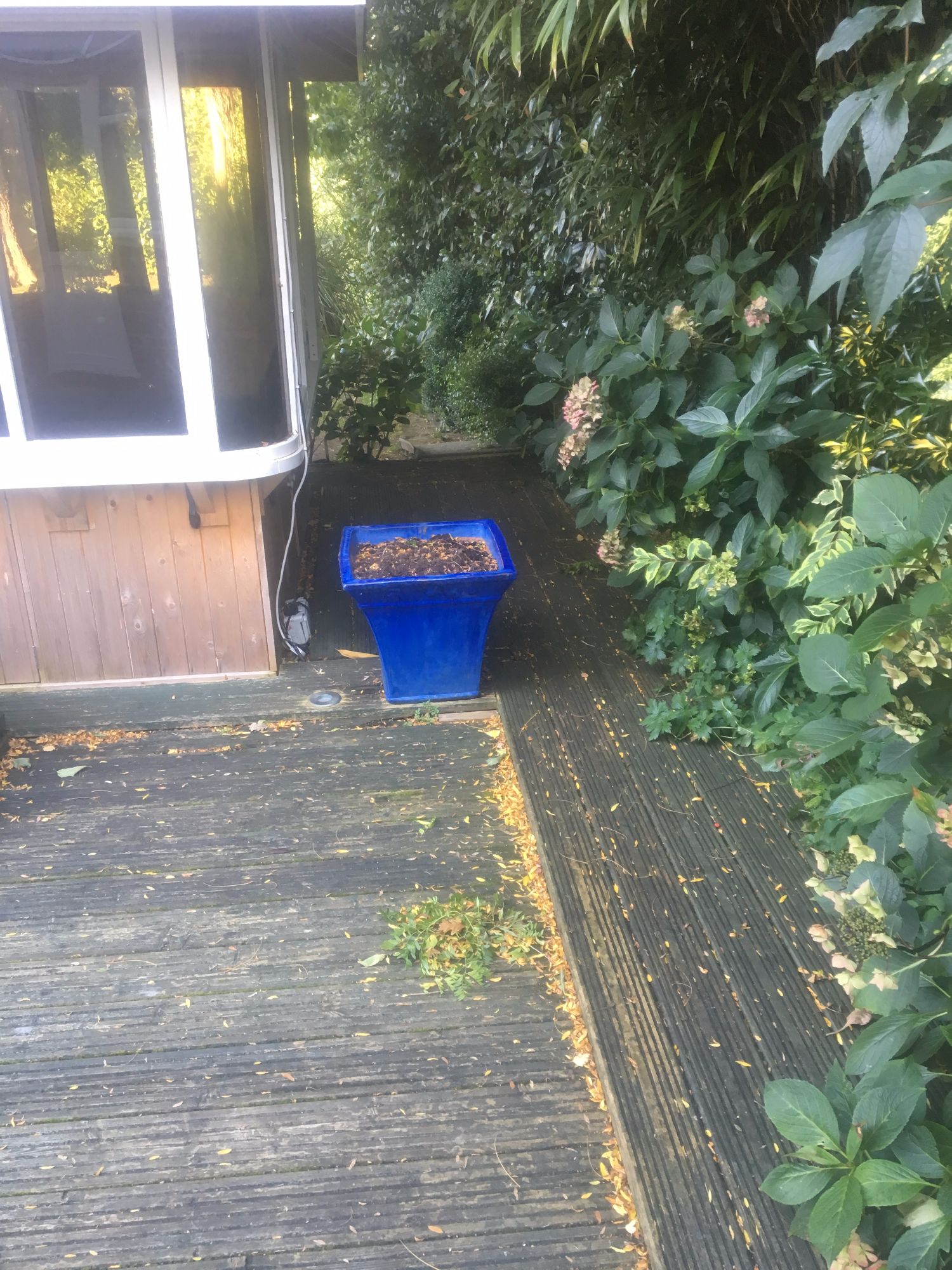 A seated decked area was created in a previously overgrown and unused part of the garden. Subtle lighting makes it an area that can also be used in the evening.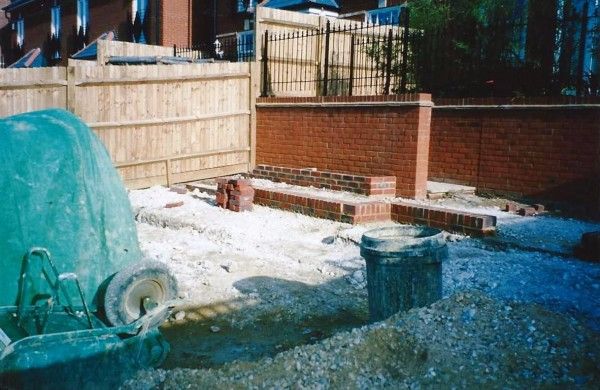 This garden had a steep incline. We landscaped and incorporated paved steps using Heritage paving throughout.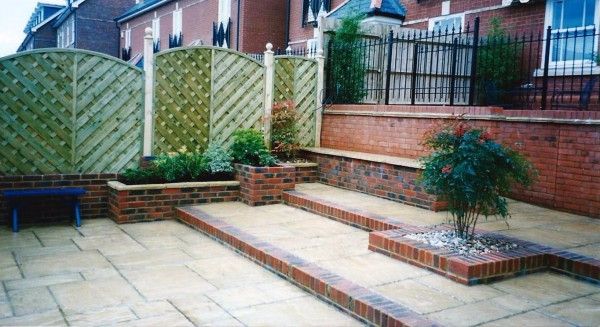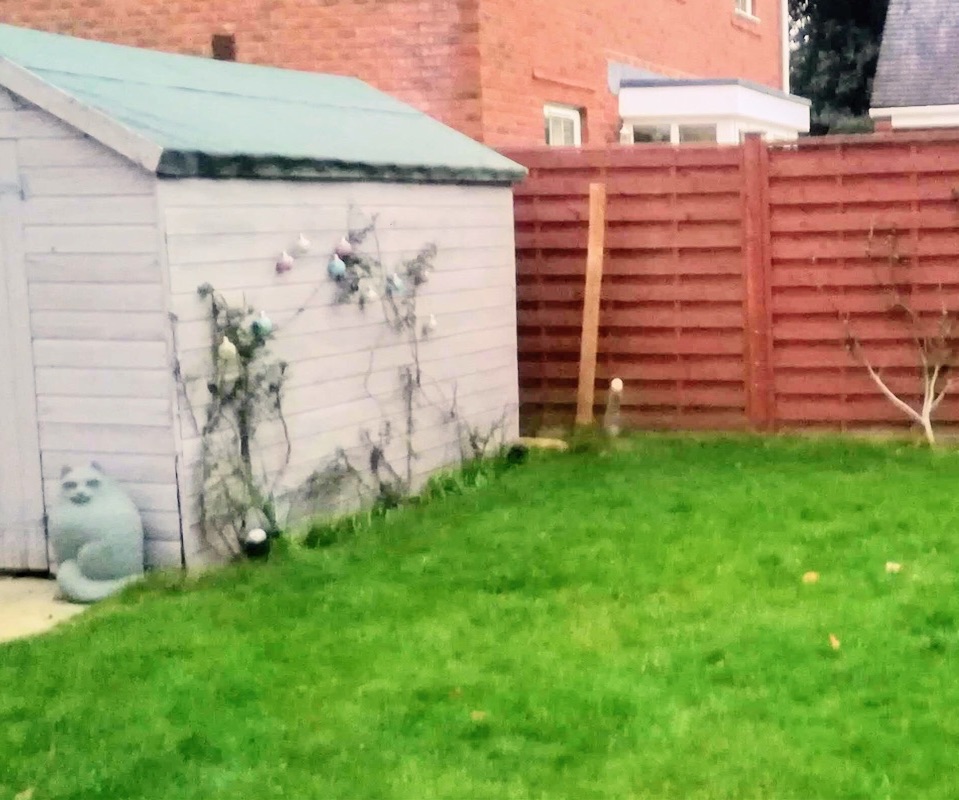 Two large raised oak sleeper beds separated by a paved seating area. We also added horizontal panels behind the beds to enhance the look.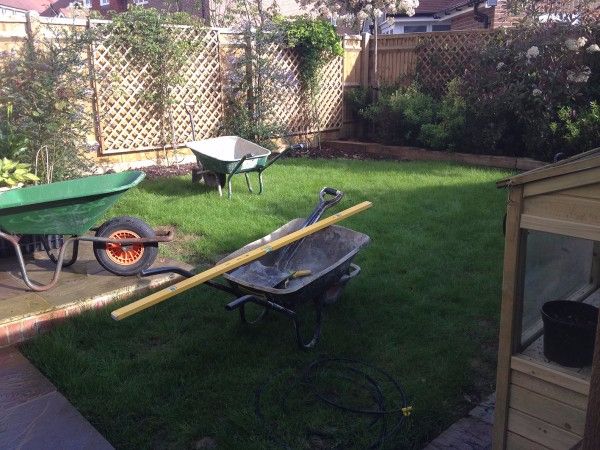 The grass area was replaced with a patio and pond, making the space usable throughout the year.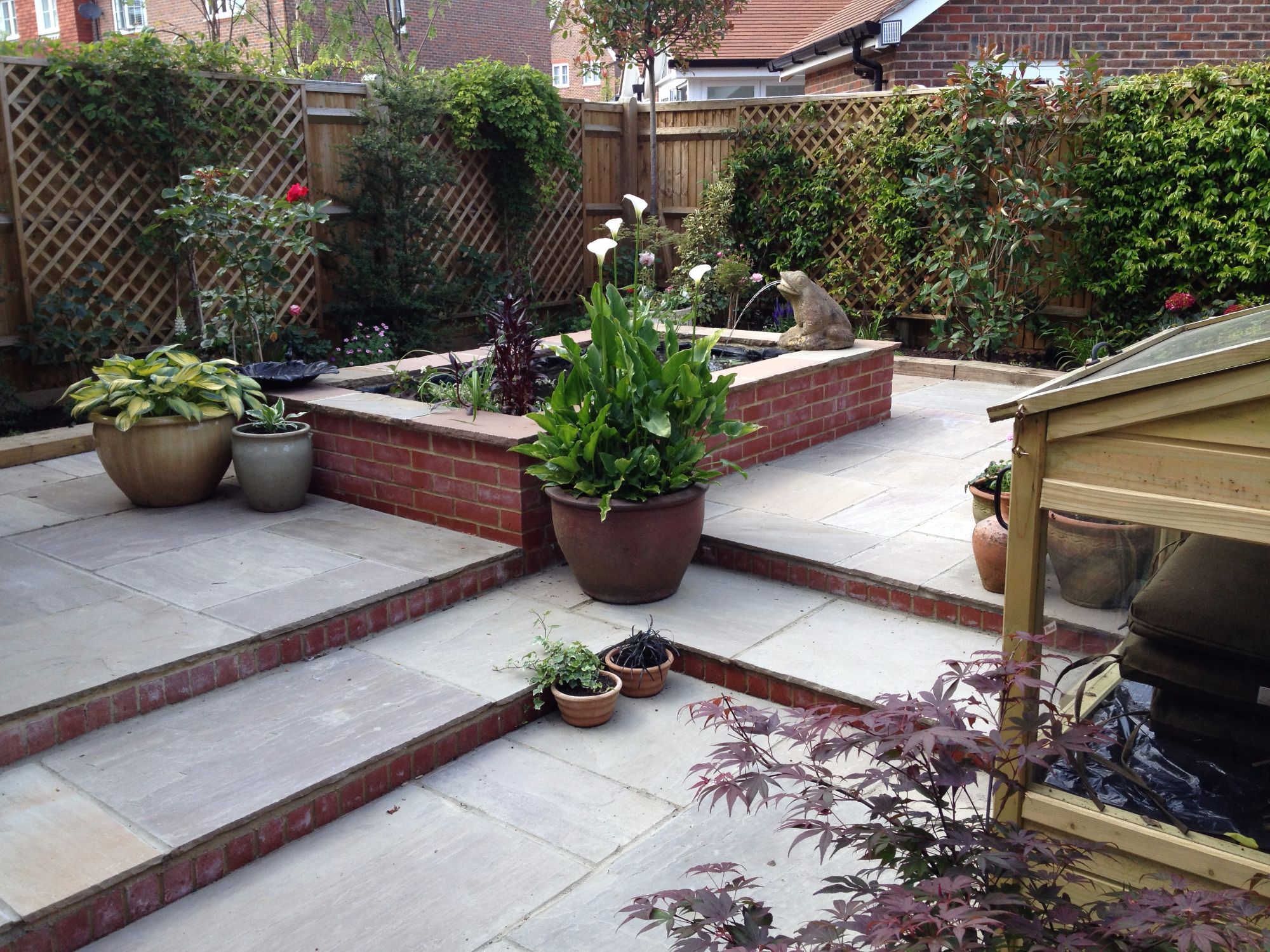 Old sleepers were replaced with new brickwork. Artificial grass was laid and new raised beds added.
A dry stonewall sunken fire pit was constructed with a floating oak bench. A planting scheme was implemented afterwards.